Muskoka Mule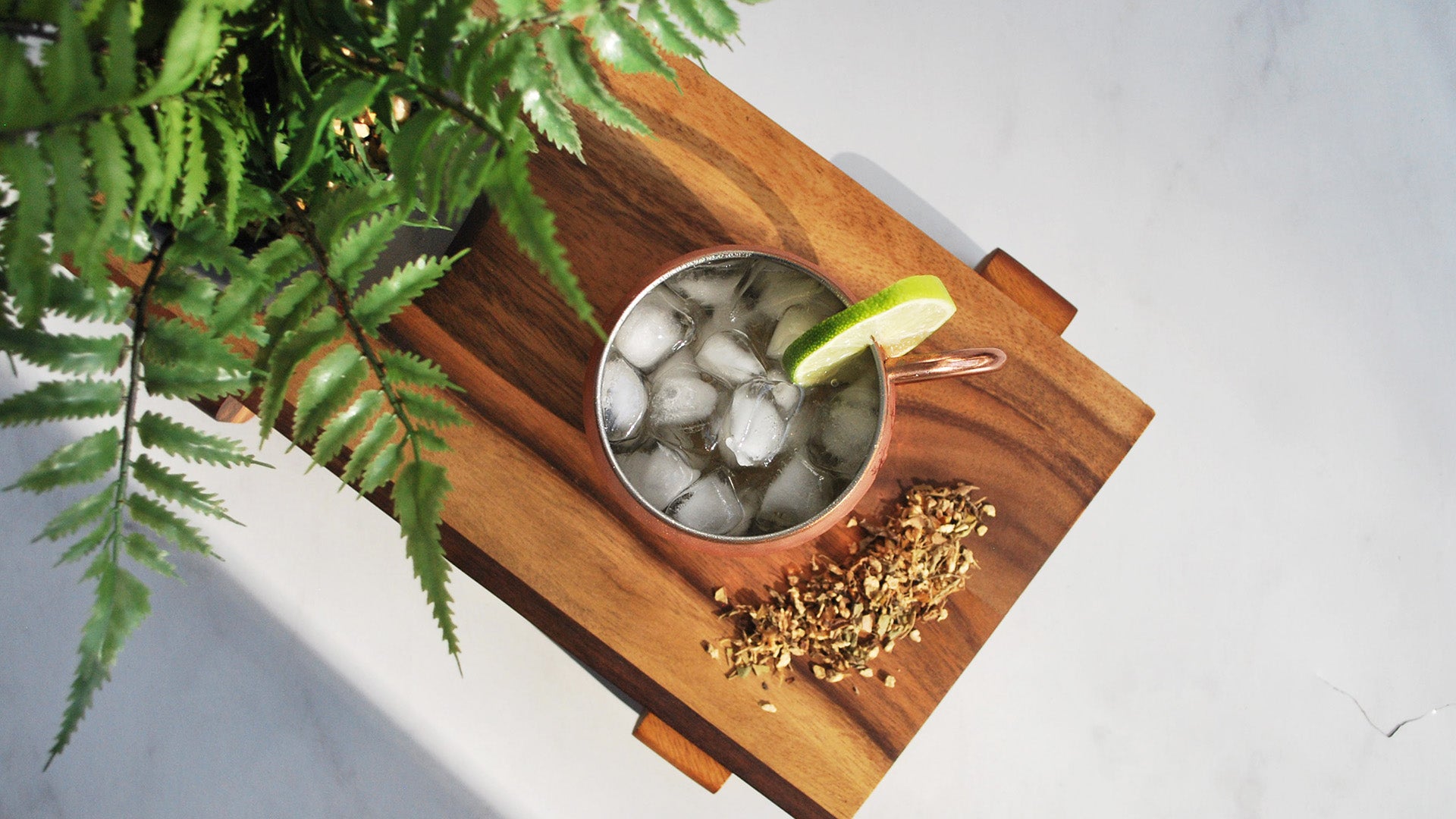 Recipe makes 1 Serving

Ingredients:

1oz rhubarb gin
¼ cup ginger beer or sparkling water/club soda
½ cup steeped Golden Hour lemon ginger tea
Splash of lime

 

 

Instructions

1. Steep Golden Hour tea in boiling water or if you have a kettle with temperature control heat water to 200°F, add hot water to your tea pot or your cup and lower in your steeper basket. Steep for 3-4 minutes or longer for desired taste. The longer you steep Golden Hour the more ginger spice and lemon you'll get in your finished beverage. This is especially important for flavour if you opt to forgo using ginger beer.

2. While the tea is steeping, cut your lime into slices.

3. fill your favourite glass to the top with ice. Add Gin and desired soda or Ginger beer. Nestle lime slices in among the ice.

4. When the tea is done steeping, shake on ice. You can use a martini shaker if you have one on hand or you can use two cups together to create the same effect.

5. Strain chilled and shaken tea over your glass of ice, gin, ginger beer or soda and lime slices. Enjoy!